Autumn and baking and more poems
3/15/2016
Since we returned from the summer holidays, I have taught myself how to make fromage blanc (with the help of the internet, and a kit), and one of my lovely sisters-in-law taught me how to make sourdough bread.
Here's my first attempt at fromage blanc:
Fromage blanc. Weird, huh?
And here's my latest batch of sourdough: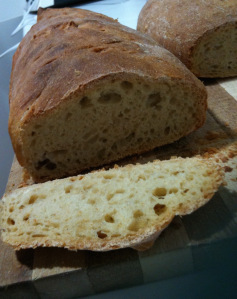 As you can see, my sister-in-law is a very good teacher.
I've also been busy poem-making, and you can see two of my recent poems over at Poetry Tag:
Cottesloe Beach Skipping Rhyme (with bonus instructions for skipping in a group). BYO skipping rope. And a large bottle of water if you're in Perth and suffering through this heatwave.
Speaking of heatwaves, looking out of my window I can see my sad garden. Other than my brave rosebushes, there's not much in it because we were away over the summer break. So, here's a photo of some of my roses because I didn't get around taking a shot of the cos lettuces … or the weeds.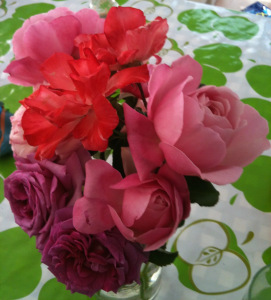 Roses from my garden. They smell like turkish delight.
~ Rebecca