About
Official Bio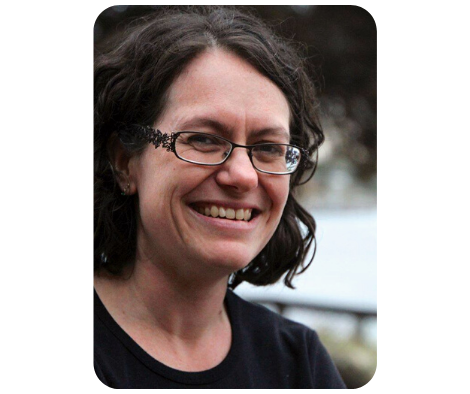 Rebecca Newman is a children's writer and poet. Her poetry and a playscript has been published by The School Magazine (published by the Ed dept in NSW), and she was a recipient of a 2019 Paper Bird Books Fellowship (Writer-in-residence) at Paper Bird Children's Books and Arts in Fremantle, Western Australia. Her poem 'Potion Problems' is in the anthology Fire Burn, Cauldron Bubble: Magical Poems Chosen by Paul Cookson (Bloomsbury, UK). Out now!
Rebecca lives in Perth, Western Australia. When she's not writing you'll find her messing about with collage, playing Irish fiddle, or pottering in her tiny kitchen garden.
Rebecca is also the editor at Alphabet Soup's website www.alphabetsoup.net.au, which provides a forum for children's own writing.
Awards & Honors
Shortlisted for a flash fiction story 'Poetry', in the 2021 Love to Read Local Flash Fiction Competition (run by Writing WA, Night Parrot Press & Raine Square).
Shortlisted for a flash fiction story 'Fish', in Writing WA's 2020 Flashing the Cover flash fiction competition
Recipient of a 2019 Paper Bird Fellowship (Writer-in-Residence) at Paper Bird Books, Fremantle, Western Australia
Second place in Jacking Hosking's 2019 Rhyming Poetry Competition for her poem 'Bubble Wrap Stomp'
Shortlisted for the Picture Book: Preschool category in the 2011 CYA Writers & Illustrators Conference competition for manuscript Lizzie Blueboots
Interviews and Media
FAQ
Where can I read your poems?
I have a poem in an anthology, Fire Burn, Cauldron Bubble: Magical Poems chosen by Paul Cookson (illustrated by Eilidh Muldoon). My poetry and a playscript have also appeared in The School Magazine — so if you live in NSW you might have seen my work in Countdown and Blast Off.
You'll also see a sample of my poetry if you click on Other Work.
Where do you get your ideas?
I get ideas from everything that's happening around me — what I can see, hear, taste, touch and smell. Sometimes I go back to memories from when I was a child and write about that. Sometimes I write about how I'm feeling.
In the past, I played Poetry Tag with Sally Murphy (another Australian poet). We took it in turns to give each other a few words to use in a poem and I got my ideas from the words she gave me.
Do you write with a pen and paper, or on the computer?
I use a pen and paper if I'm writing a poem. I have notebooks lying around all over the house. Sometimes I write on a scrap of paper but I don't recommend it because scrappy bits of paper have a habit of getting lost …
If I'm writing a story, I usually type it on the computer.
Do you run poetry workshops for kids?
Yes! Learn all about my workshops and availability on my Speaking page. For rates and more information, you can email me at rebecca@rebeccanewman.net.au.
Where can I find poetry books?
Have a look in the poetry section at your local library or your school library (ask the librarian to help you if you're lost). Bookstores usually have children's poetry books on the shelves and/or you can ask them to order books in.
Write your own poetry books and swap with your friends!