About
Official Bio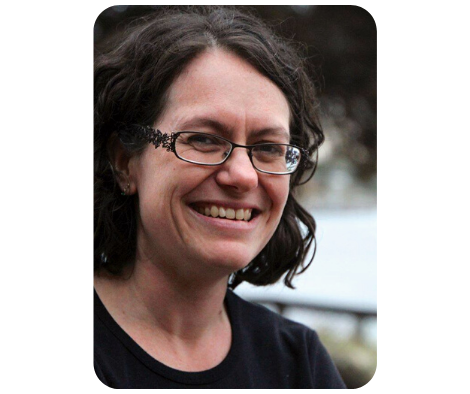 Rebecca Newman is a children's writer and poet.
Her work has been published in anthologies with Bloomsbury (children's poetry) and Night Parrot Press (flash fiction for adults), and she has had numerous pieces for children published in The School Magazine (Education Department of New South Wales).
Rebecca's latest published poem is 'Potion Problems' in the anthology Fire Burn, Cauldron Bubble: Magical Poems Chosen by Paul Cookson (Bloomsbury, UK), available from all good bookshops!
Rebecca lives in Perth, Western Australia. When she's not writing you'll find her messing about with collage, playing Irish fiddle, or pottering in her tiny kitchen garden.
Rebecca is the Managing Editor at Alphabet Soup Books, and the 2023 & 2024 judge for the primary school category of the Dorothea Mackellar Poetry Awards.
Awards & Honors
(2021) First place in the Toolangi CJ Dennis Poetry competition (children's choice category) for a poem 'Magpie Season'.
(2021) Second place in the Toolangi CJ Dennis Poetry competition (adults writing for children category, judged by adults) for a poem 'Magpie Season'.
(2021) Shortlisted for a flash fiction story 'Poetry', in the Love to Read Local Flash Fiction Competition (run by Writing WA, Night Parrot Press & Raine Square).
(2020) Shortlisted for a flash fiction story 'Fish', in Writing WA's Flashing the Cover flash fiction competition
(2019) Recipient of a Paper Bird Fellowship (Writer-in-Residence) at Paper Bird Books, Fremantle, Western Australia
(2019) Second place in Jacking Hosking's Rhyming Poetry Competition for a poem 'Bubble Wrap Stomp'
(2011) Shortlisted for the Picture Book: Preschool category in the 2011 CYA Writers & Illustrators Conference competition for manuscript Lizzie Blueboots
Interviews and Media